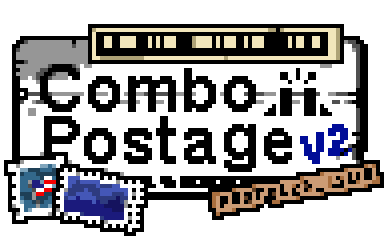 Combo Postage
Winter Update Delayed Due to Real-World Circumstances
---
Hello everyone!
I was hoping to release the previously announced Combo Postage update this Thursday to coincide with the commonly recognized 'final day' of the Winter season. However, due to interruptions caused by current world events, along with general life getting in the way, the update isn't quite ready.
I am planning to give more details on the release date (and the update as a whole) soon, but for now, I am aiming to have the update ready to go later this March, or in early April.
*Edit May 10th- So, that was a bit optimistic. 😅 I'll update you when I know for sure when the update will be ready.
I am sorry if you have been looking forward to the update and are disappointed! Thank you for your patience.
Best,
HacksawUnit 📦