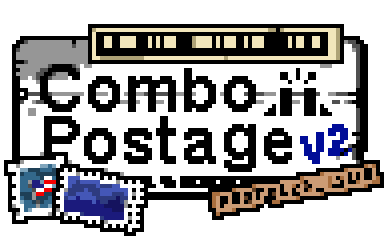 Combo Postage
New Year's News (Upcoming winter update ❄)
---
Hello!


The year (and the decade!) is almost at an end. Wow! Here's a quick update on what's in store going into 2020.
First: The Winter Update!
I am preparing a small winter content update for Combo Postage which will add some new things to the game, along with a few bug fixes and extra polish. The change of season will also bring plenty of snow and some other aesthetic changes. I'm planning to release this update sometime in January or February. More details closer to launch!
Second: Delays!
I was hoping to have the Linux version of the game and the game's soundtrack ready by the end of the year, but I'm going to delay them to release with or after the winter update so they will both be up to date on release. I will try to release a Mac version sometime after that if possible.
Thank you to everyone who has tried Combo Postage since it released this last summer. I hope you have a great New Year's!
Best,
HacksawUnit 📦